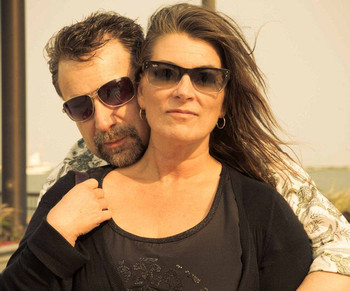 Welcome to our Wicked World! We're a husband and wife team based in Des Moines, Iowa active in photography, film, music, burlesque and fashion and have an extensive online portfolio of work in many areas.

You're probably here about photography. You'll be happy to know we've been shooting creative, unique pictures for over thirty years. We specialize in pinup and boudoir photography and in addition to shooting sessions in our home studio, we regularly host pinup events in cities throughout the Midwest.

Browse through our portfolio. And keep in mind we have additional work and information on our social media pages, our blog and on our Pinterest page. If you're interested in booking or would like to learn more, click on an option in the menu above.

Thanks again for visiting! We'd love to have you join us for your own pinup session!